Microsoft announced Microsoft Viva in February 2021 as an employee experience platform. It consisted of 4 modules, all apps organizations can add to Teams that support employee engagement and wellbeing. Since then, Microsoft has released two additional modules, Viva Goals and Viva Sales, and rebranded the Communities app in Teams to Viva Engage. They haven't stopped there, with some new announcements of even more Viva modules and features. Here is the list of them and what they do!
1. Viva Pulse
Viva Pulse allows managers to request regular, confidential feedback from their teams. With sentiment analysis and trends, managers can get critical information from their team members by accessing an extensive question library backed by research.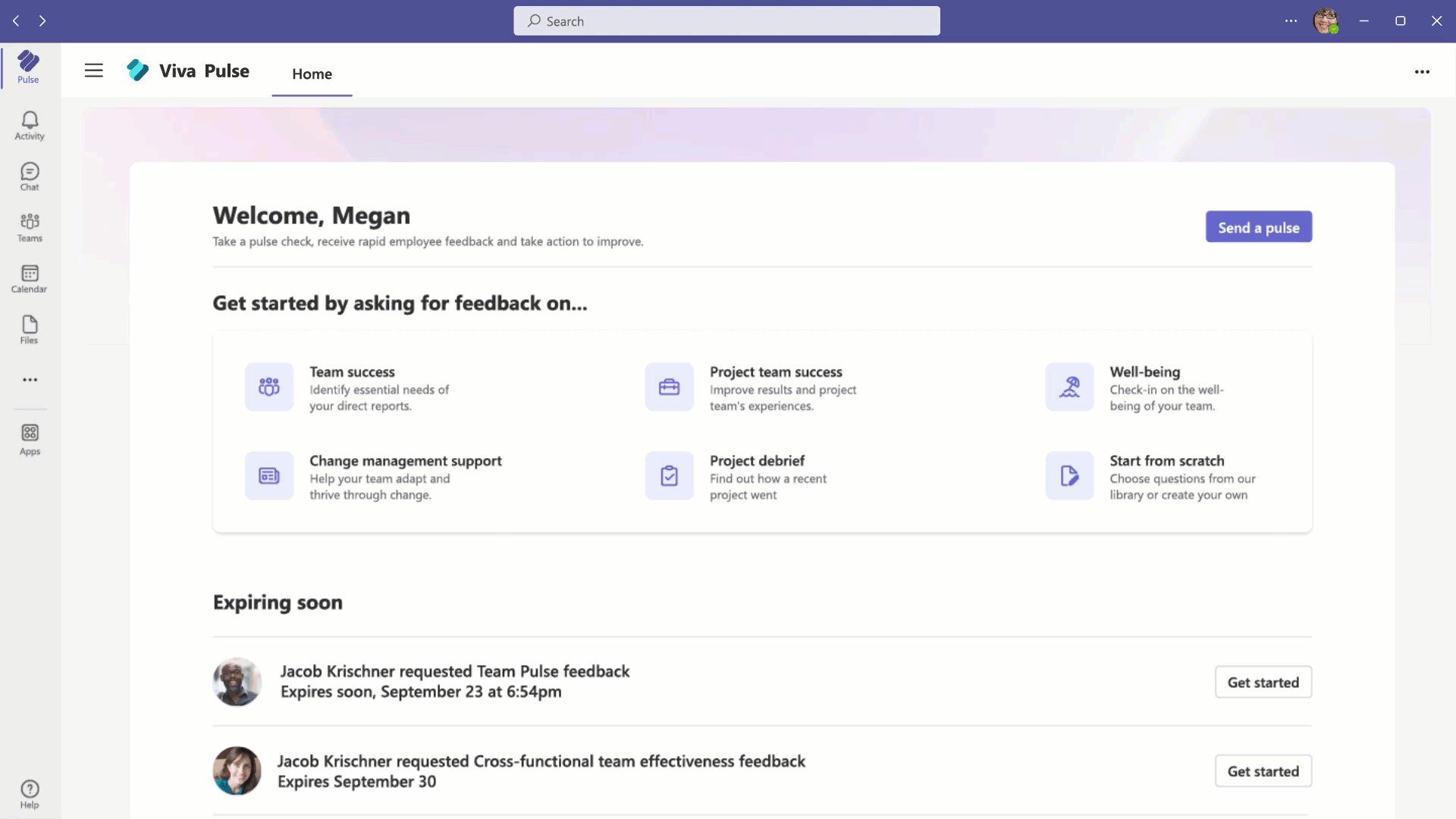 2. Viva Amplify
Viva Amplify will help you share and create engaging communications using Microsoft Teams.
With tools to prepare, create, publish and analyze your messages, the central hub offers everything you need to elevate your communications. A key component of Viva Amplify is guidance on how to elevate messages from leadership, HR, or corporate teams so that they energize the workforce.
Viva Amplify will be available next year after Microsoft launches a preview program.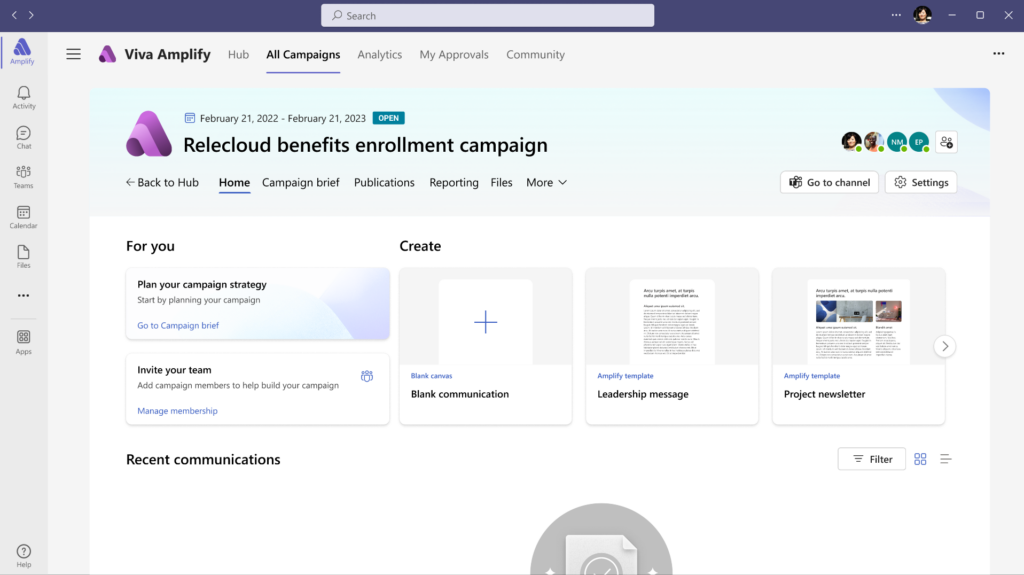 3. Viva Answers
With Answers in Microsoft Viva, employees can crowdsource knowledge from the organization to find the answers they need. A conversational experience, Answers connects users with experts. Answers are matched with existing answers using natural language processing, and experts are rewarded for contributing to the knowledge base. By leveraging subject matter expertise captured in Viva Topics, Answers connects employees to subject matter experts, helps them get questions answered, connects them with new sources of information, and increases their learning.
It will initially be available on Viva Engage and then on Topic Pages in early 2023.
4. New Viva Connections Homepage
With Viva Connections, employees have access to the company's brand, resources, tools, and more, providing a centralized point of entry for a wide range of company activities.
With Viva Connections' new home experience, employees can start their day with insights and to-dos in the dashboard, read company news, stories, and campaigns in the feed, and access vital workplace info and Viva apps all in one place.
I'm sure there's more to come, so keep checking back for any new updates to Microsoft Viva!